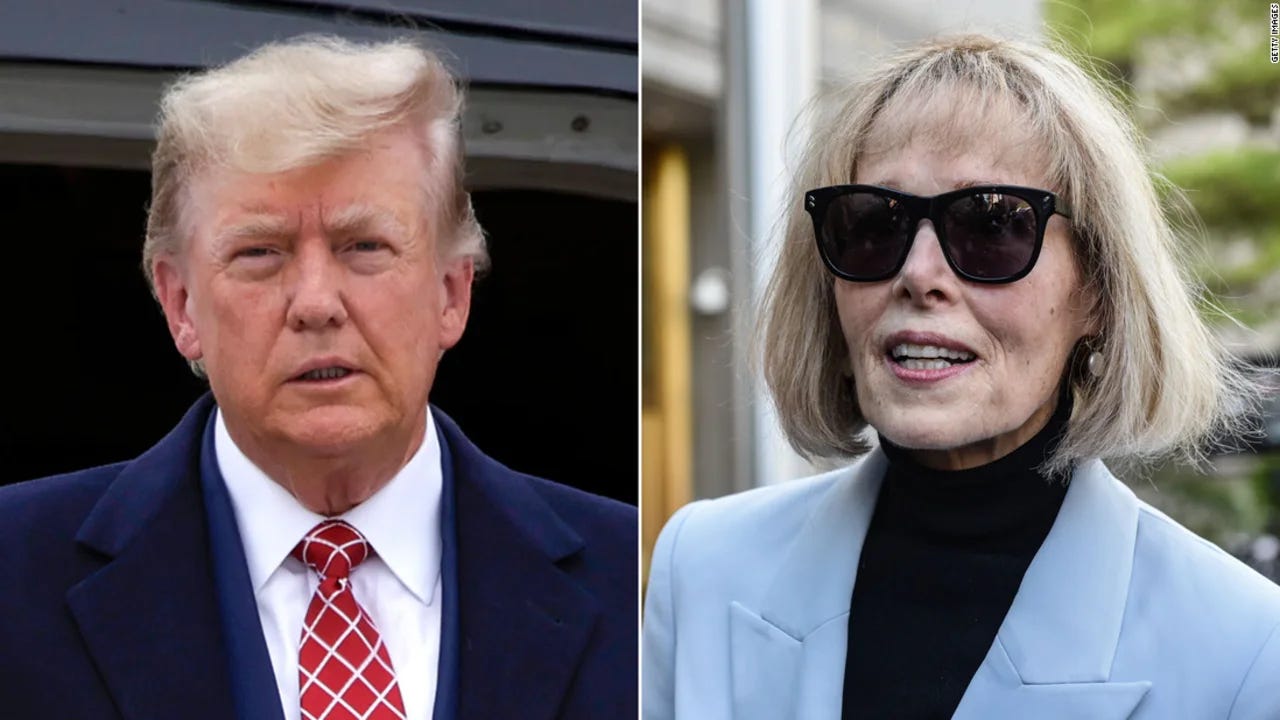 VIDEO: Jury Sides With Writer Who Says That Trump Sexually Abused Her
Jury in federal civil case finds Donald Trump sexually abused E. Jean Carroll and then defamed her when he denied it
WASHINGTON (XNews) — In a civil trial, the jury determined that Donald Trump was responsible for both sexually abusing and defaming E. Jean Carroll, while dismissing her claim of rape. Ms. Carroll received a total compensation of $5 million in damages as a result of the verdict.
Watch with a 7-day free trial
Subscribe to XNews to watch this video and get 7 days of free access to the full post archives.